In the world of global jobs, Gulf countries shine as bright job destinations. They're like magnets for those chasing success. Yet, if you're eyeing Gulf work through GAMCA, you need to meet health standards. GAMCA makes sure you're fit for the adventure.
This guides you through the journey of working abroad, making sure you're healthy and ready for success.
Understanding the Significance of GAMCA Passport Medical Report
The GAMCA medical test report serves as a pivotal component for individuals hailing from countries like Pakistan, Bangladesh, India, and more, who are venturing into the Gulf countries for employment purposes. Its essence lies in evaluating the health status of these expatriates, ensuring they are in optimal physical condition for prospective employment. This thorough medical examination, conducted at authorized Gulf Approved Medical Association (GAMCA) centers, guarantees that individuals are deemed 'FIT' to undertake the responsibilities that their chosen professions entail.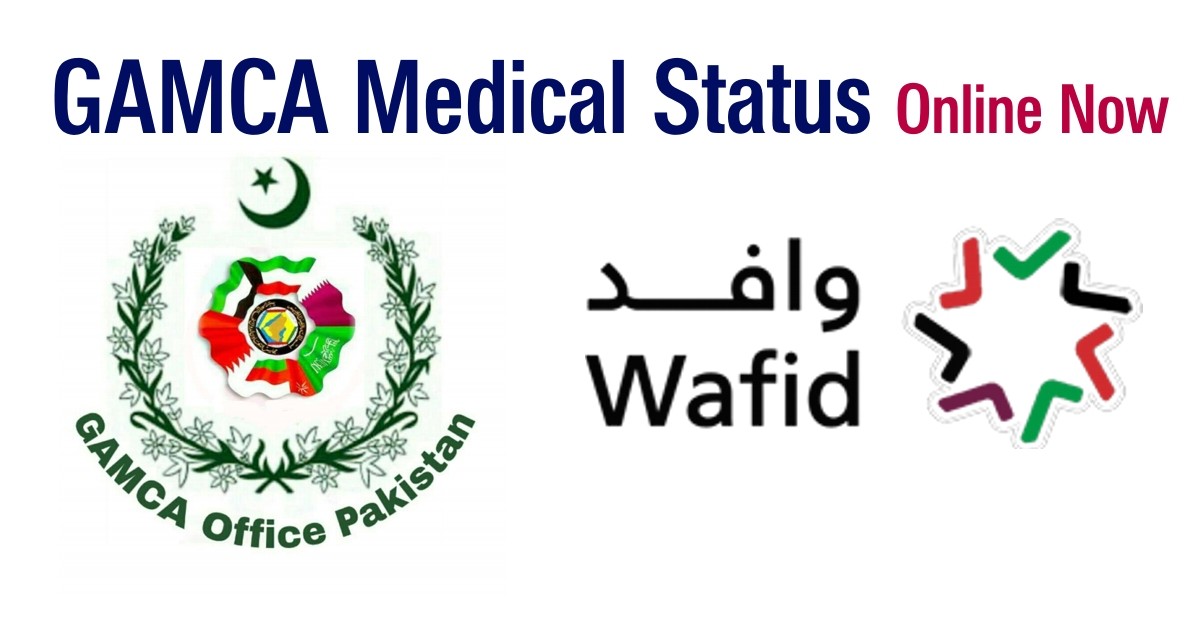 GAMCA is Now Wafid
It's noteworthy that the traditional GAMCA program has now transitioned into the Wafid program, marking an evolution in the approach toward medical assessments for expatriates. With this transition, the official website has also shifted to a new domain: https://wafid.com/. This shift reflects the commitment to streamlining the process and making it more accessible to individuals seeking employment in the Gulf.
Checking GAMCA Passport Medical Report Status Online
Using Passport Number for Verification
To check the status of your GAMCA medical report, particularly in Pakistan, the Wafid online portal comes to the rescue. Utilizing your passport number and nationality, you can gain insights into the current status of your medical test report.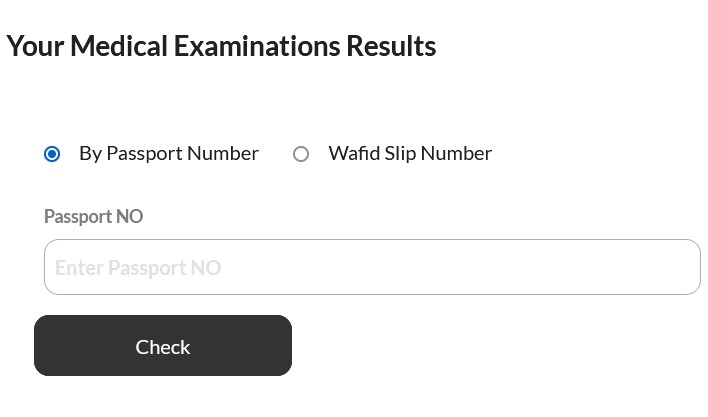 If convenience is your goal, the online process extends to checking your GAMCA medical report status via slip number as well. Upon accessing the Wafid online portal, navigate to 'View medical reports' and select 'Results by slip number'. With your GAMCA slip number and nationality in hand, a simple click on the 'Check' button unveils your medical report status associated with the slip number.
GAMCA medical online appointment Pakistan
In the pursuit of Gulf employment opportunities, every step in the process counts. The GAMCA/Wafid passport medical report serves as a gatekeeper, ensuring that only those who are physically equipped for the challenges ahead can cross the threshold into the realm of Gulf employment. By embracing the online verification process, prospective expatriates are empowered with knowledge and control over their medical status, making the journey to overseas employment not only accessible but also informed.
As the sands of time shift, so too does the process of employment migration. From GAMCA to Wafid, and from traditional methods to the online landscape, the transformation is undeniable. In this era of digital empowerment, even the journey of a thousand miles begins with a simple online click. And with the evolution of the expatriate medical assessment process, the journey is more streamlined, transparent, and empowering than ever before.
For immediate assistance, visit https://wafid.com/medical-status-search/ and receive the guidance you need.
List of diseases that make individuals unfit to work in Middle Eastern countries
If you're somewhat familiar with GAMCA/WAFID medical processes, you're likely aware that obtaining the WAFID fitment certificate requires some effort. Achieving this certificate demands a state of overall physical and mental well-being. Today, we'll explore a compilation of conditions that may render candidates ineligible for WAFID certification, potentially affecting their chances of obtaining a visa for work, family, or residency purposes.
There are two categories of conditions in the WAFID unfit list Infectious and Non-Infectious. In an effort to safeguard the health of the GCC community from these contagious and non-contagious conditions, the GCC has made it mandatory for all foreign individuals to undergo WAFID medical tests.
| Category | Disease |
| --- | --- |
| Infectious category | HIV/AIDS reactive |
| | Hepatitis B surface antifgen, HCV reactive |
| | Microfilaria positive and malaria blood film positive, known leprosy patients |
| | Tuberculosis – any type, X-ray showing active PTB, past evidence of PTB or healed pulmonary scar, including minimum fibrosis, calcification (granuloma) pleural thickening, pleural effusion, tuberculosis lymphadenitis |
| | VDRL/TPHA reactive |
| Non-infectious category | Chronic renal failure |
| | Chronic hepatitis failure |
| | Congestive heart failure |
| | Hypertension |
| | Diabetes mellitus |
| | Known case of cancer |
| | Psychiatric disease and neurological disorders |
| | Physical disabilities, i.e. color blindness, deafness |
Additional Vital Medical Assessments for WAFID
The WAFID medical process involves several other essential medical evaluations conducted at the center. Failing any of these tests could potentially complicate the visa processing for travel to GCC nations. Let's explore the various types of tests administered to ensure a candidate's suitability for the WAFID medical examination.
Significant Health Conditions
Any form of allergic infection
Neurological disorders such as epilepsy
Clinical Assessments
Evaluation of heart rate and review of past heart-related issues or hereditary heart conditions
Measurement of blood pressure
Assessment of skin conditions, including chronic skin diseases like eczema
Thorough examination of internal organs
For female candidates, a pregnancy check is conducted. It's important to note that if a candidate is more than 7 months pregnant, they will be temporarily declared unfit for WAFID.
 Polio vaccination mandatory in reported country
GAMCA Appointment Online
Gamca-Wafid medical online appointment fees
Medical Centre Fees for Saudi Arabia
Fee: PKR. 17000
Additional PKR. 1000 for Urgent Medical Services
Book Now
Medical Centre Fees for UAE
Fee: PKR. 17000
Additional PKR. 1000 for Urgent Medical Services
Book Now
Medical Centre Fees for Bahrain
Fee: PKR. 17000
Additional PKR. 1000 for Urgent Medical Services
Book Now
Medical Centre Fees for Qatar
Fee: PKR. 17000
Additional PKR. 1000 for Urgent Medical Services
Here is the detailed list of GAMCA – WAFID Offices List in Pakistan
GAMCA Appointment Karachi
GAMCA Appointment Lahore
GAMCA Appointment Peshawar
GAMCA Appointment Rawalpindi
GAMCA Appointment Gujranwala